CAMERA SAFELY STOWED + QUICKLY AT HAND
The Haukland Camera Bag is just big enough to store a Sony a7IV with 70-200mm 4.0 Lens but small enough to fit in the top compartment of the
Haukland x EVOC photo backpack
.  This way you can combine both or use the camera bag alone.
Quick access to your camera
Don't miss any spontaneous photo motifs. The double zipper allows you to open and close the Haukland camera bag quickly.
SAFELY STOWED
The splash-resistant robust padded material protects your equipment against light rain, shocks, and dirt.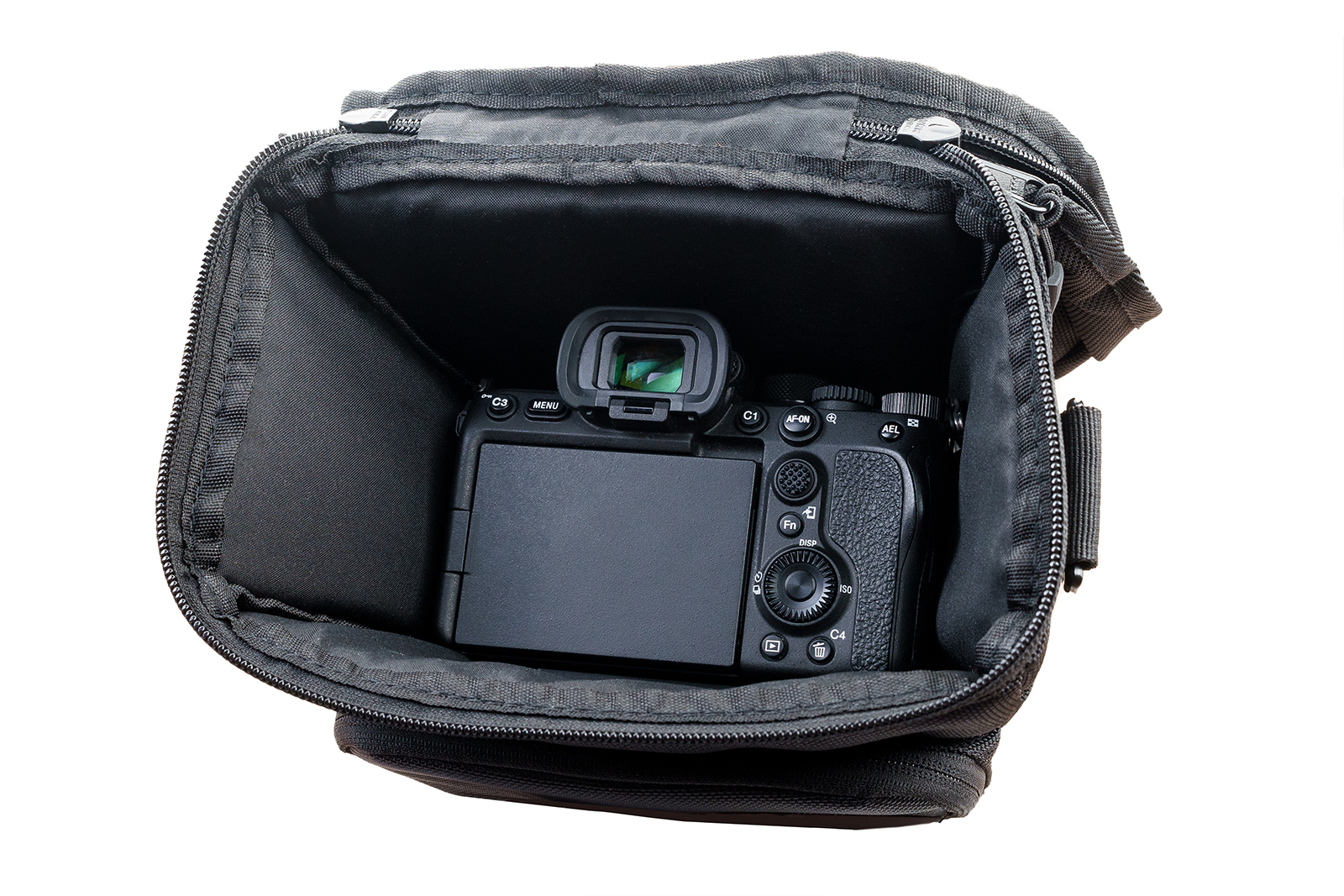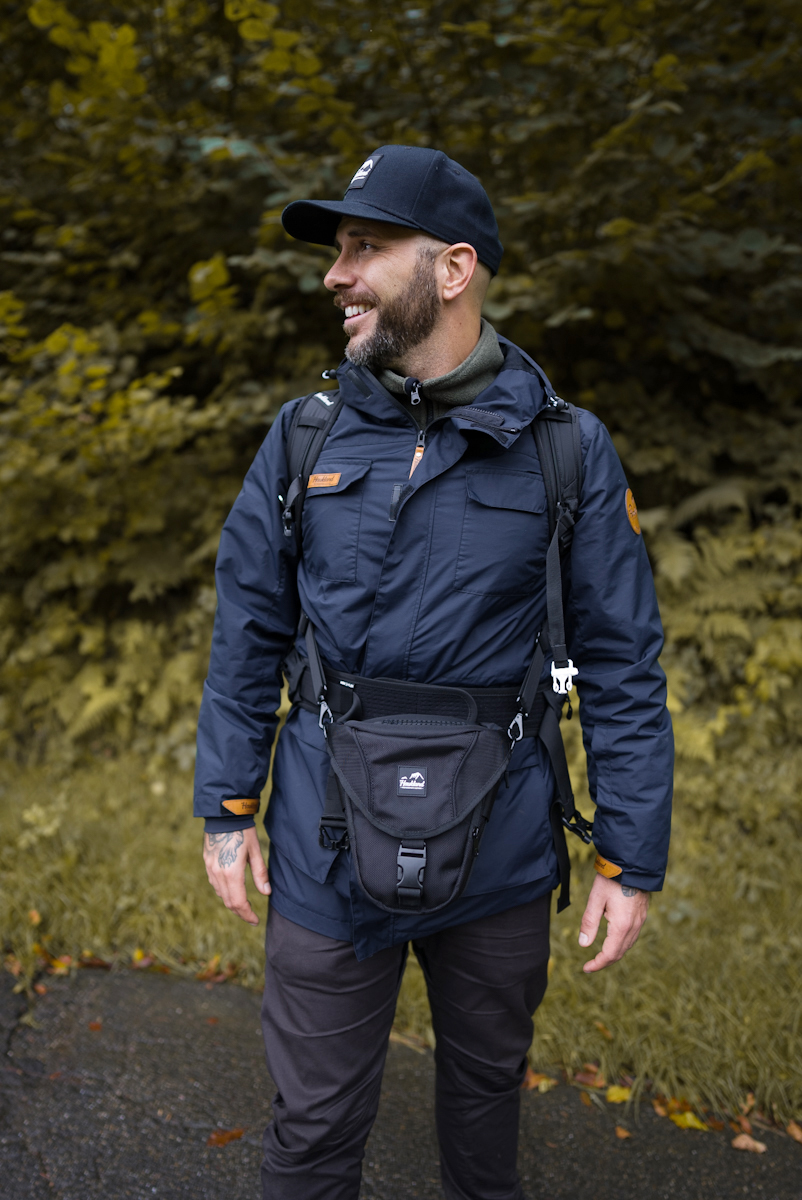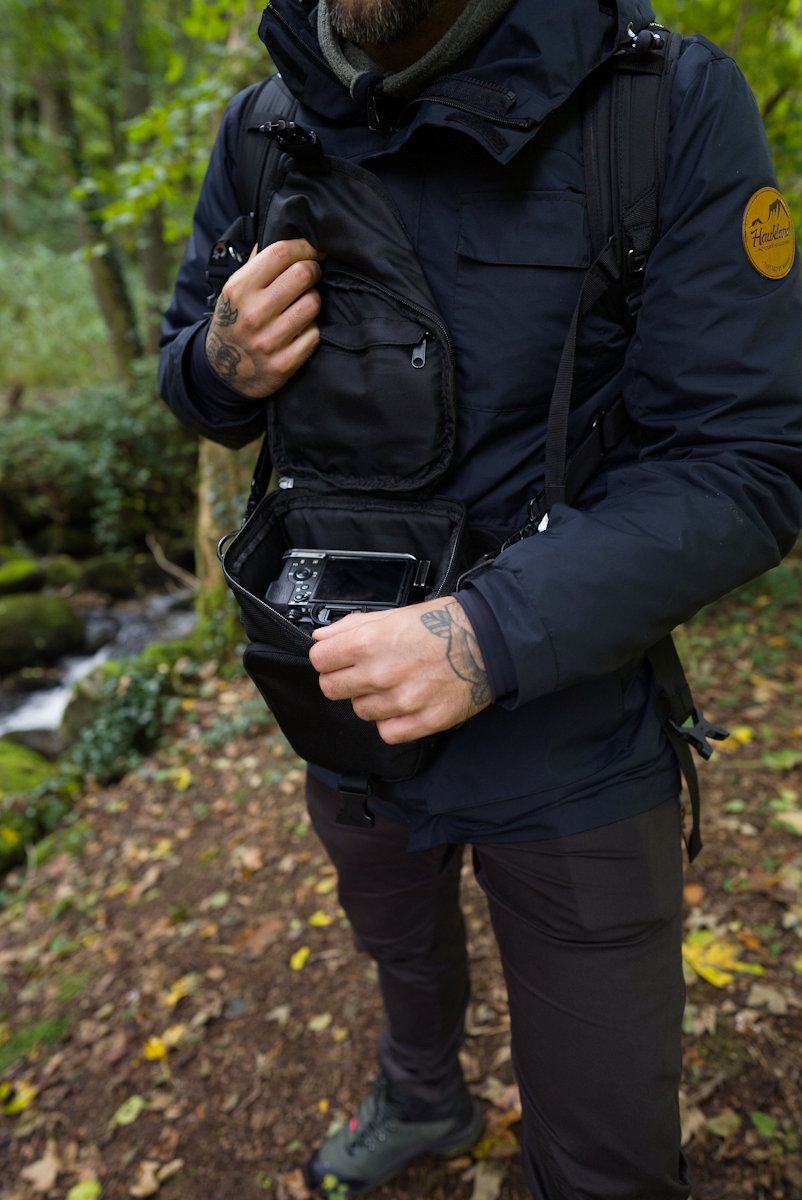 5 pockets for your photo equipment
The main compartment of the camera bag fits your camera including a lens. Even larger camera bodies with larger lenses fit inside (see dimensions).
The front pocket has a zipper and is reinforced with a waterproof film. This allows you to put the camera bag on wet grass without having to worry about your equipment. The two inner pockets offer storage space for SD cards, batteries and co.
The zippered pocket on the inside of the lid flap offers space for additional photo accessories.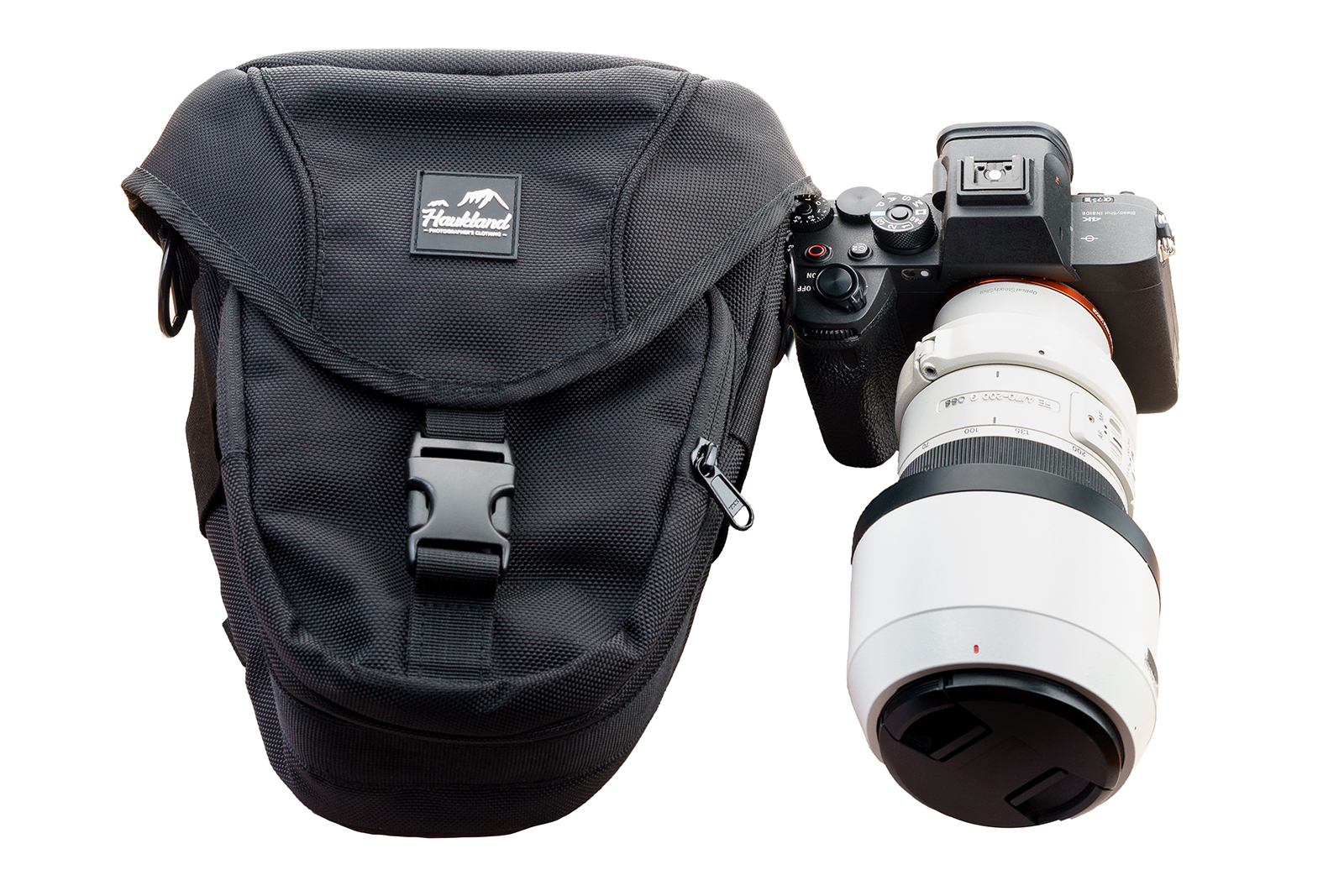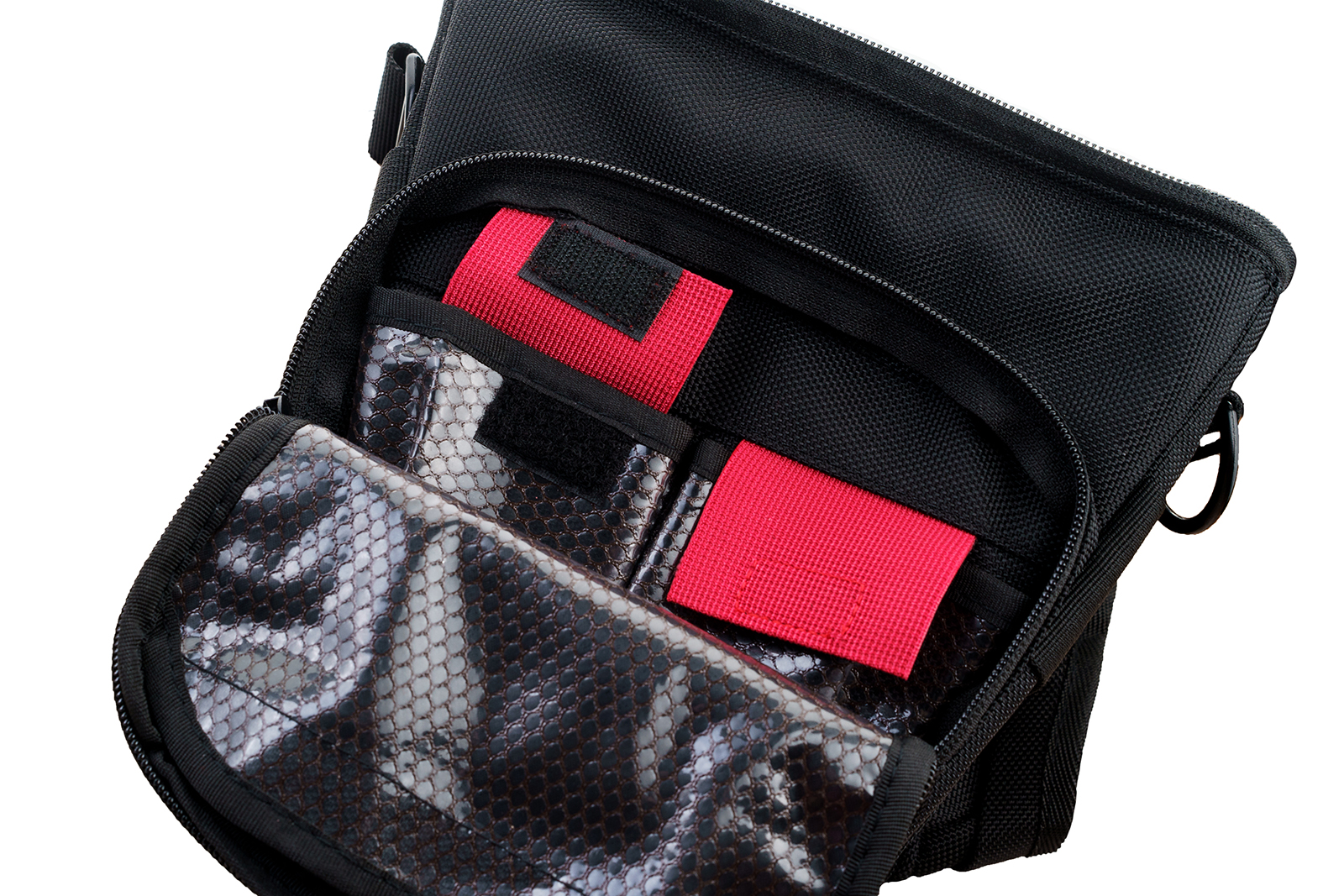 Versatile to carry
The camera bag can be carried comfortably with the convenient shoulder strap, on the padded handle, on the belt loop, or in the Haukland x EVOC photo backpack.
Features of the Haukland camera bag
Space for 1 camera + lens
2 compartments for memory cards or batteries
2 zippered pockets for photo accessories
Adjustable shoulder strap
Belt loops
Water repellent material
Shockproof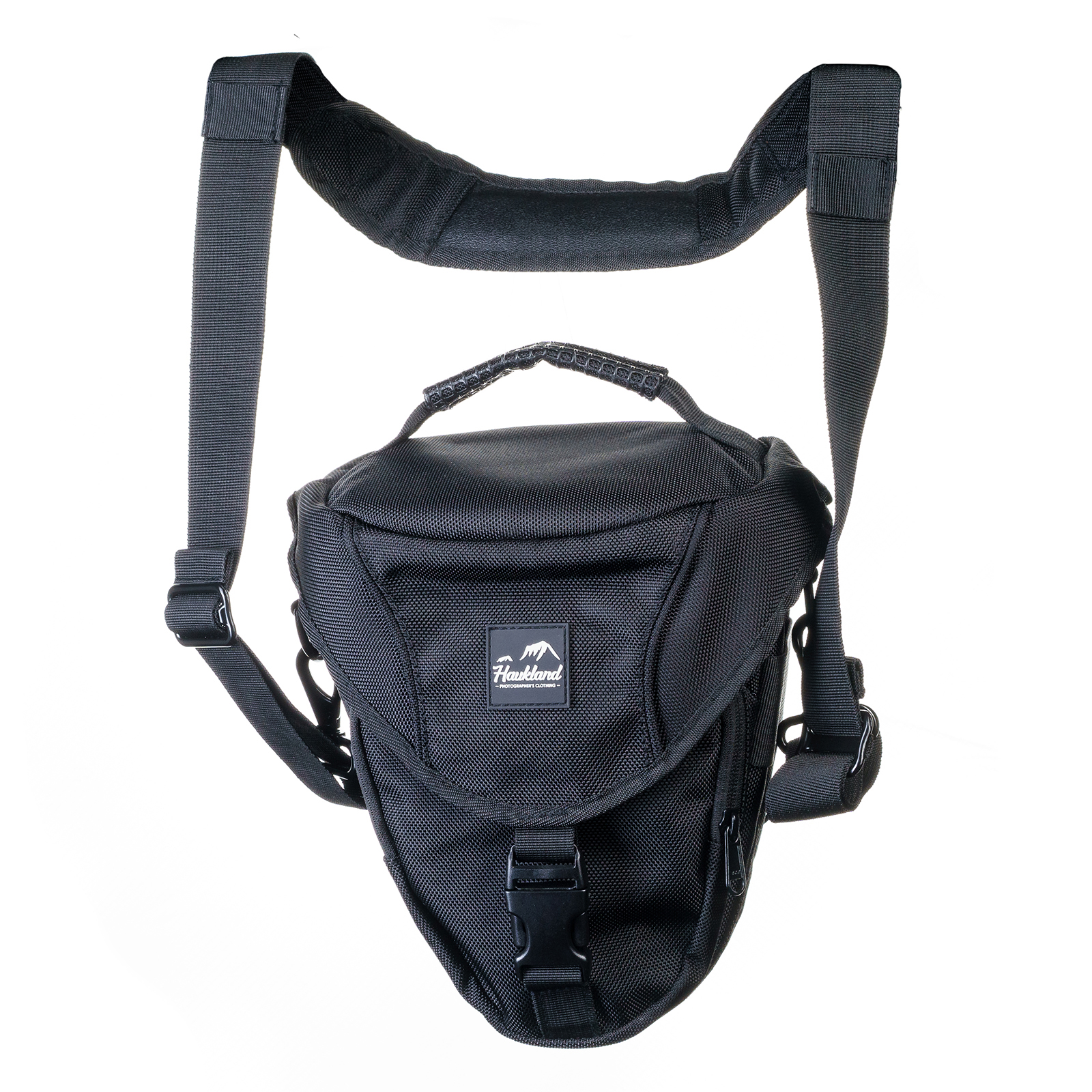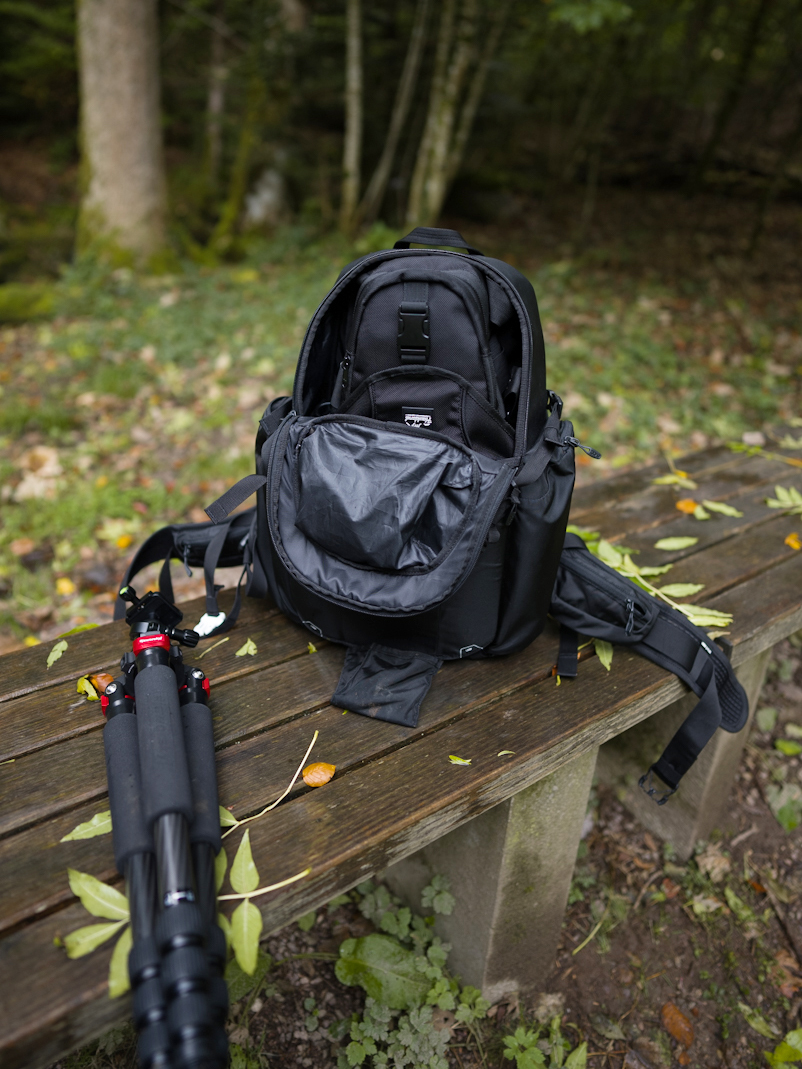 You can combine the Haukland camera bag with the Haukland x EVOC photo backpack. It fits perfectly into the upper compartment of the backpack.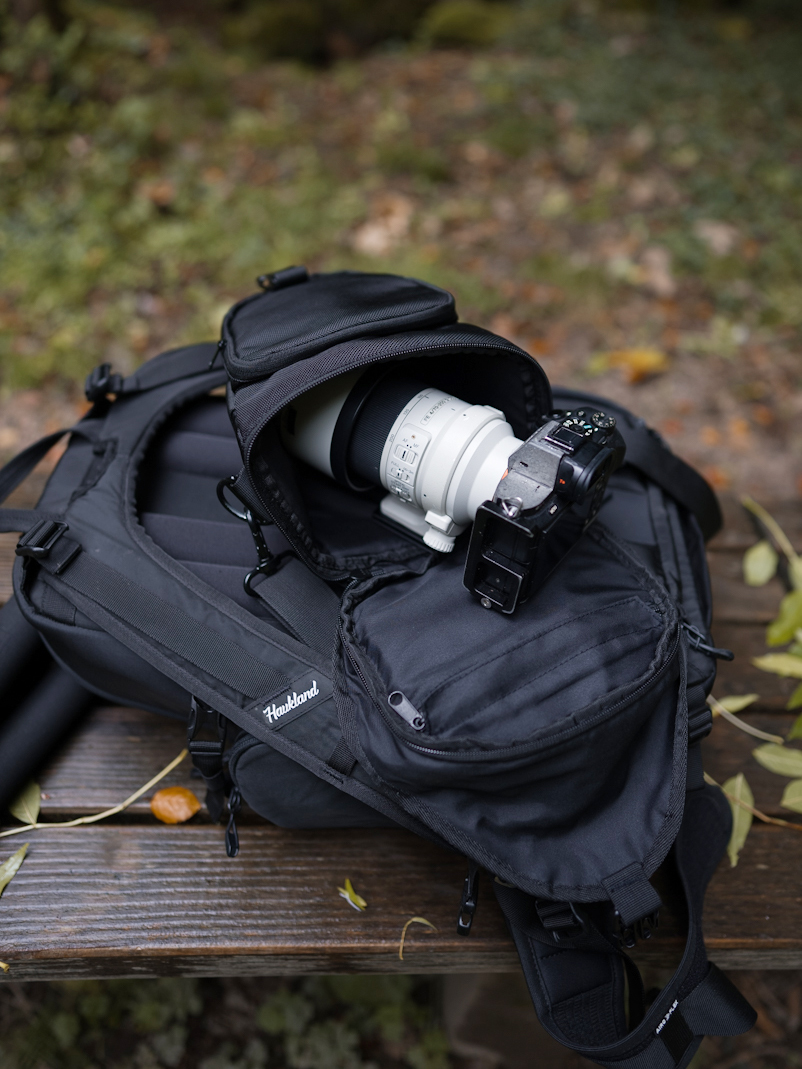 Even larger cameras with longer lenses fit into the Haukland camera bag.